---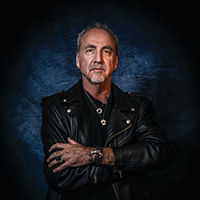 Jonah Koslen
(contact info)
 
Jonah Koslen has been active in the music business as a composer, a producer and a performer, since 1973. As the original member of the Michael Stanley Band, Jonah wrote and recorded
some of MSB's most loved songs, "Waste a Little Time On Me", "Strike Up The Band", "Nothings Gonna Change My Mind" and "Ladies Choice". Jonah contributed lead guitar, lead vocals and arrangements to three albums and numerous compilations. His song, "Nothings Gonna Change My Mind" charted in the summer of 1977.

Jonah recorded his first the solo project, Back Tracks, in 1978.

Later in 1978, Jonah formed the now classic mid-west rock band, Breathless. The two albums recorded with his highly acclaimed band, featured such hit songs as "Takin' It Back", "Glued to the Radio", and "Walk Right In" among many others. "Takin' It Back" charted in 1979.

The greatest hits compilation "Jonah Koslen and Breathless 1978 - 1981" CD is available now on Line Level Music. This collection of songs comes from both the much loved Breathless albums, "Breathless"and "Nobody Leaves This Song Alive". It also includes two previously unreleased tracks, "Glued to the Radio" recorded live for a WMMS Coffee Break Concert at the Cleveland Agora and "Why Are the Lovers, Always the Last to Know".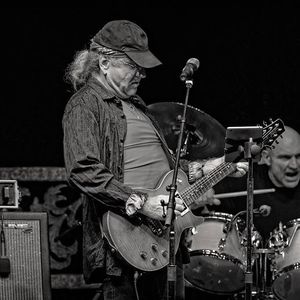 In the 1980s, Jonah formed Jonah Koslen and the Heroes, recording two albums, "Aces" and "Orange". Jonah relocated to Los Angeles, California in 1984.

During his 13 years in LA, Jonah kept very busy. He recorded demos with 80's teen star Tiffany, appeared at Farm Aid II with blues legend Bonnie Bramlett in the Bandaloo Doctors, subsequently writing and recording several songs for an episode of the TV show "Fame", which Bonnie appeared in.

Jonah worked and recorded with one time Aerosmith guitarist Jimmy Crespo, Guns and Roses guitarist Gilby Clark, and appeared on a live television broadcast with Wayne Newton. He composed music for the Skin Diver CD which appeared in the films including Teenage Vampire, The Dangerous, and Lunar Cop. With friend Joe Walsh, Jonah created the 'morphing' video that appeared in concert with the Eagles, introducing the encore songs on the "Hell Freezes Over" world tour.

In the early 90s, Jonah reunited with Michael Stanley to help write and produce the Ghost Poets CD. He also composed and produced an album for the rock band Skin Diver.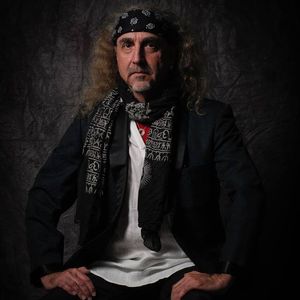 At different times, throughout the years, Jonah has been a CD-ROM producer for Philips Media (producing and designing the "Don't Quit Your Day Job" game for the Improv Comedy club), an internet radio pioneer with ClevelandHits.com and Everstream and a web developer.

Jonah's released a CD "

Telling on Myself

", which is available on Line Level Music today.

His latest release is the classic rock album, "Nusic".
Recieve Jonah news direct to you email.